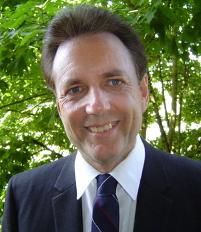 Alan Davies
REAL ESTATE TEAM
"Friendly Professional Service"
www.alandavies.ca

Put Us To Work For You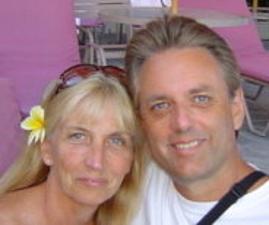 Costs Associated with Buying a Property
Property Transfer Tax
The First Time Home Buyers' Program provides a tax exemption from the Property Transfer Tax for individuals buying their first home. Buyers who meet the following conditions will be eligible for the exemption.

You qualify for the exemption, if:
you are a Canadian citizen, or a permanent resident as determined by Immigration Canada. If the property does not meet all of these requirements, you may still qualify for a partial exemption.
You have lived in British Columbia for 12 consecutive months immediately before the date you register the property, or you have filed 2 income tax returns as a British Columbia resident during the 6 years before the date you register the property,
You have never owned an interest in a principal residence anywhere in the world at anytime, and
You have never received a first time home buyers' exemption or refund.

The property you purchase qualifies, if:
The fair market value of the property is not more than the current threshold of $425,000
The land is 0.5 hectares (1.24 acres) or smaller, and
The property will only be used as your principal residence.

Property Transfer Tax is an unavoidable provincial tax on the transfer of all real estate in British Columbia. The tax is calculated as follows: 1% of the first $200,000, and 2% of the remainder of the purchase price. This tax is payable at the time of purchase/conveyance and is usually included on the Buyer's statement of adjustments by the Buyer's lawyer or notary.
If the property does not meet all of these requirements, you may still qualify for a partial exemption. You should always consult a lawyer or notary regarding your qualification for the PTT exemption.

Bank Appraisal
Your lender may require a property appraisal at your expense. Costs vary $150-$300+
Site Survey (not usually done for condos)

Your lender may require an up-to-date survey. If the Seller does not have one, you may have to absorb the costs to have one done.
Survey Certificate cost - $350+ (Check availability from seller or your City Hall.)

Legal Fees
Lawyer or notary fees will vary on the complexity of the transaction and are often in the $600-$1,500 range plus disbursements plus GST.
Your legal representative will review your contracts, search the title, draft mortgage documents and facilitate the transfer and registration of title. Please go to our HR Directory to view our suggestions for Lawyers in your area. Costs will vary depending on your requirements.
Conveyance or Legal fees ( approximate ) as follows:
Purchase ( Mortgage ) ~ $875.00 +
Purchase ( No Mortgage ) ~ $700.00 +
Purchase ( Mortgage & Sale ) ~ $1,250 +
Clear Title ~ $350.00 +
Sale with one discharge ~ $425.00 +
Refinance with one discharge ~ $550.00 +

Home Inspection
We always recommend that you do a home inspection. Costs are typically about $250-$750+ depending on the size of the property and scope of the inspection requested. Please go to our HR Directory to view our suggestions for Home Inspectors in your area.
Insurance
You will need to insure your property. As per the standard Contract of Purchase and Sale, the purchaser is responsible to insure the property as of 00:01 AM on the day of completion. If you are buying a condo, it is critical that you get condo residents "Contents Insurance". The condo building itself will be insured by the strata (Home Owner's Association) but you must purchase insurance for your contents and liability. Fees will vary.
Strata Fees (Similar to Home Owner's Association Fees)
These are monthly fees that typically cover the costs of building insurance, building maintenance, garbage removal, water, gas, recreation facilities, and concierge services. Fees vary depending on what services are being provided by the strata and are usually shown on the listing detail sheet. These fees are generally paid via auto-debit directly from your bank account or via post dated cheque.
Property Tax
Property tax is levied annually and paid to the local taxation authorities. It is determined by applying the value of the property assessed by the provincial assessment authority to the current tax rates as stated by the local tax authority. The amount can differ each year but generally the property tax falls between 0.5 and 2.5% of the home's market value. Property tax adjustments as follows: ($_____365 days=$_____x____days)

Other Costs Involved
- The down payment
- The mortgage payments
- High Ratio Insurance Cost, if applicable
- Mortgage application fee - Varies
- Mortgage Interest Adjustment - Varies
- Title Insurance - ( You may not require site survey if purchased)
- Cost of moving expenses

__________________________________________________________________________________________________________________________
Alan Davies REAL ESTATE TEAM - "Friendly Professional Service"

___________________________________________________________________________________________________________________________
Pro-Vts 2011 Concepts .....
Copyright © Alan Davies Real Estate Team. All Rights Reserved.