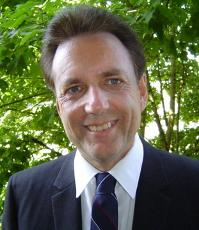 Alan Davies
REAL ESTATE TEAM
"Friendly Professional Service"
www.alandavies.ca

Put Us To Work For You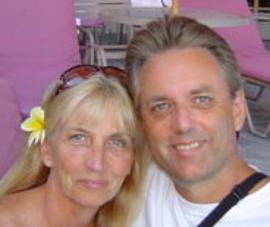 Our 20 Point Team Advantage Marketing Plan
We would like to present to you our 20 Point Team Advantage Marketing Plan which we feel confident will produce the best possible results. We want you to recommend our team to your closest friends, with no reservations.

1) A detailed Market Analysis of your home will be carefully prepared.
2) Your listing will be placed on the Fraser Valley Real Estate Board Multiple Listing System for maximum exposure.
3) We will prepare a descriptive and detailed feature sheet highlighting your property's benefits and best selling features.

4) We will contact our ever-growing database list which includes potential homebuyers, professionals, investors and other agents to let them know about our new listing. We are constantly adding names to this list and will notify them of any changes.
5) Your listing will be featured on the Alan Davies Real Estate Team's website as well as on homelife.com and placed on househunting.ca, point2homes.com, zillow.com and other real estate search related websites.

6) We will promote your home on social media sites such as Facebook and Twitter as part of our overall marketing.

7) Photos plus a virtual tour and / or a You Tube video will be taken of your home which potential buyers can view on our website.
8) We will display your property at our high traffic HomeLife Benchmark Realty office location.

9) Your home will be placed on a HomeLife office tour where possible. Our office is one of the largest in the area and up to 110 HomeLife Realtors® from my branch will tour your home on the first available day that an agents tour can be arranged.

10) Your home will be placed on a multiple listing tour so other agents can visit your home and advise their potential buyers.
11) Just Listed flyers and / or postcards will be distributed in your area and to other specific target markets to increase interest in your property.
12) Advertisements with pictures and a description of your property's features will be placed on Craigs List and Kijiji and updated as required.
13) Professional and distinct HomeLife signage will be displayed on your property for all potential buyers and Realtors® to see.
14) Open houses will be held to increase market exposure. Advertisements for all open houses will be placed on social media websites and Realtors® will be emailed so they can advise their potential buyers to attend.
15) We will communicate with you on an ongoing basis with regards to our marketing.

16) We will offer referrals for Lawyers, Mortgage Brokers, Home Inspectors and other professionals through our Homeowners Referral Directory featured on our website.
17) We will advise you of any changes to market conditions we become aware of which may affect your property.
18) We will follow-up on all showings of your property for feedback.
19) All sales of comparable homes in your area will be closely monitored and analyzed.

20) We will provide you with consistent communication, marketing and service to ensure that your home is sold quickly for the best possible price with the best possible terms.

Click on the pdf link below to see Our Unique Sellers Info. Package:

__________________________________________________________________________________________________________________________

Alan Davies REAL ESTATE TEAM - "Friendly Professional Service"

__________________________________________________________________________________________________________________________

Pro-Vts 2011 Concepts ..... Copyright © Alan Davies Real Estate Team. All Rights Reserved.