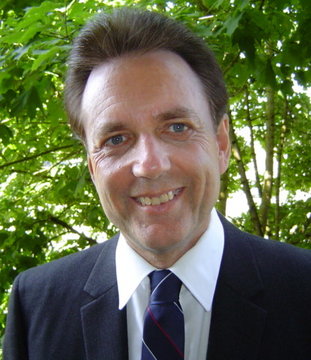 Alan Davies
REAL ESTATE TEAM
"Friendly Professional Service"
www.alandavies.ca

Put Us To Work For You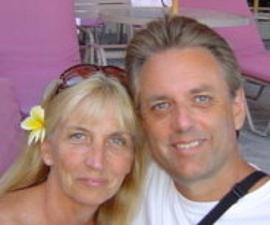 Are you looking for a home or condo in the U.S. as an investment property, a vacation property, a second home, a future retirement property or because of a business relocation? There have never been so many choices with prices this low! We believe this is the perfect time to buy a property in the United States.
All of the agents we work with in the U.S.A. have prior international or relocation experience which means they can anticipate your questions and concerns about purchasing property in another country. We feel they are more able to focus in on the appropriate buying opportunity that fits your budget, lifestyle and expectations. To ensure that you get a US real estate agent with this specific background we recommend you try our "REALTOR® Referral Program".
You are under no obligation to use any of these real estate agents. It's totally up to you and we do not charge you anything. If you decide to buy a home in the U.S.A. we are given a referral fee by the agent you choose to use to buy your property. Make your next vacation a "property buying opportunity" and contact us before you leave by filling out our short referral form. We will get back to you as soon as possible to connect you with an agent in the city of your choice. We have knowledgeable agents located across the U.S.A. so please don't hesitate to ask us about buying a property in any state that interests you.
Visa Improvements / Great News for Canadians! Read more...

Where to Start

The first thing you want to do is become familiar with what the associated costs, procedures and taxes are for Canadians buying a property in the USA.

A recent survey conducted for the Bank of Montreal says that one in five Canadians are interested in buying property in the United States. According to the National Association of Realtors, 23 percent of international buyers were from Canada last year - making us the largest group of foreign buyers for the past three years. It's not hard to understand why Canadians are being drawn to U.S. property. Canadian "snowbirds" have been spending their winters in southern states for years to escape the cold. Housing prices have fallen by 30 percent during the last four years and the strong Canadian dollar has made buying in the U.S. even more attractive.
Several U.S. developers and investment groups have been pitching Canadians on the benefits of buying U.S. property, but before you jump into the market it's essential to do your due diligence first. There's a wide range of tax, insurance, legal and lifestyle issues to consider before making the plunge. The first big question is why do you want to buy a property in the U.S.? Is it for a second or vacation home, or strictly as an investment? If you're a Canadian who doesn't spend more than 121 days in the U.S. in any tax year, you are not considered a U.S. resident for income tax purposes. However, stay longer and without proper tax planning you risk having to pay income tax in both countries. There may be ways to avoid this but you need to get professional help from people who understand the U.S. tax laws.
If you plan to live in the property part of the year but leave it vacant the rest of the time, you will probably need to hire a property manager to take care of it while you're away, to avoid burglary and vandalism. If you're planning to rent the property out for part of the year, the U.S. Internal Revenue Service will consider you a "non-resident alien" and you must pay U.S. income tax on the rental income. There's a 30 percent withholding tax on the rent you collect, which must be deducted by you or the property management firm and sent to the IRS. Accountant Jim Yager, in a contribution to the book Fire Sale by Philip McKernan, says you can avoid this withholding tax by filing a U.S. tax return and paying tax on net rental income, after expenses such as mortgage interest, maintenance, insurance, property management and property taxes have been deducted.
If you sell your U.S. property, there's a withholding tax of ten percent of the gross sale price. Yager says there are two exceptions to this rule: if the sale price is less than $300,000 and the purchaser plans to use the home as a residence; or if a withholding certificate is obtained. This certificate can be issued if the tax liability will be less than 10 percent of the sale price, and will show what amount should be withheld by the purchaser rather than the full 10 percent. Tax issues can get complicated in a hurry, and to make things even murkier, some states have their own income tax regulations in addition to the federal laws. Property taxes are also a consideration. Some states charge higher property taxes to out-of-state owners.
BMO also says it's important to be aware of the differences in mortgage financing between the two countries, and to know how interest is charged in the U.S. "Understand the terms of the property. For instance, is it labeled as short-sale or foreclosure?" says BMO. "The status of the property can have a variety of implications. Be sure to consult with an expert before making any buying decisions." Real estate is all about location, and although Canadians have always favoured Florida and Arizona in particular, choosing the right location for your vacation or investment property is critical.
Don't buy a property without visiting it in person. Even if you are not planning to live there yourself, it's important that you determine if it's a good neighbourhood for your investment dollars. Drive around the area during both day and night. In his Fire Sale book, McKernan includes a list of warnings that your potential purchase may be in a bad neighbourhood. Stay away if property management and good tenants are hard to find. Check to see if resale values are on the decline and look at local crime rates. Do other investors report higher maintenance costs and repair bills than other neighbourhoods? Is there a high rate of tenant turnover and a high vacancy rate?
Insurance is another major consideration. Most Canadians realize that if they travel to the U.S., they require medical insurance. When insuring the property, be aware that some coastal areas that often have hurricanes and flooding will have higher insurance costs. You'll also want to make sure you have adequate liability insurance. If you'll be hiring tradespeople to work on your property, make sure they are covered with workers compensation.
For financing options, BMO suggests using a U.S. financial institution that has ties to a Canadian bank. BMO and other major Canadian banks have U.S. subsidiaries. "Staying with the family can save a lot of time and headache,"says Laura Parsons, BMO mortgage specialist. "Alternatively, seek out Canadian banks that are already established in the U.S. and the area you are looking to purchase in."
Source: What Canadians Need to Know About Buying U.S. Real Estate by Jim Adair

_______________________________________________________________________________________________________________________

ARIZONA
Canadians are flocking to this sunny destination because of the fantastic weather, world class golfing, great shopping and for the unbelievable home prices that are well beyond a bargain!

You can't buy half of a small bachelor apartment in Vancouver, B.C. for the cost of the 3 bed, 2 bath home with a pool shown on the right of the screen! As a Canadian investor you will find that you can easily rent out your property and the financial returns are very strong! Many homes are selling for less than the cost of a mid-range luxury car!

Canadians are the top out-of-state buyers in Arizona! Whether it's Phoenix, Scottsdale or any other city, our selected agents know the best locations to buy in and can guide you through the process.

More information about Arizona is available at this link: http://az.gov/

Click here to fill out our referral form. We will get back to you as soon as possible with a selected agent in the city of your choice.
______________________________________________________________________________________________________________________
FLORIDA
Florida has long been the winter destination of choice for Canadians. Miles of beautiful sandy beaches, warm, sunny weather and a host of things to see and do attract thousands of Canadians every year.
Housing costs in the sunshine state are at their lowest in decades. Canadians are now the largest single group of foreign homebuyers accounting for over 8% of total residential sales in Florida last year!

The hardest part is choosing your location from the list of Canadian favourites like Orlando, Miami, the Treasure Coast or the Gulf Coast to name a few! Selected agents are located in the most desirable areas where Canadians are buying property and they can pinpoint the best neighbourhoods to purchase your place in the sun!
More information is available at this link: www.stateofflorida.com

Click here to fill out our referral form. We will get back to you as soon as possible with a selected agent in the city of your choice.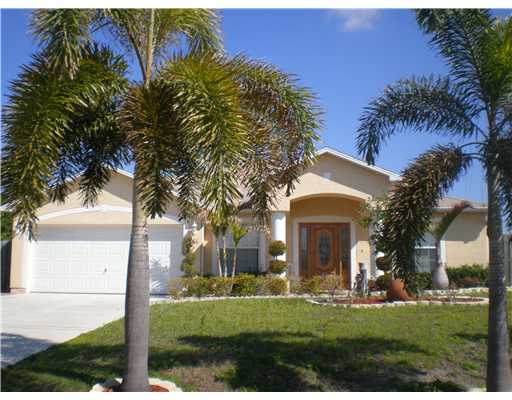 ______________________________________________________________________________________________________________________
HAWAII
The Hawaiian islands are one of the most popular buying destinations for Canadians. They offer great shopping, night life, dining, sport fishing, snorkeling, the best beaches in the world and warm tropical weather!

Did you know that Canada is the #1 foreign country investing in residential real estate in Hawaii! Canadians surpassed the Japanese for foreign investment in Hawaii real estate for 2010 and 2011.

We have a select group of former Canadians who are now licensed U.S. Realtors located on the Hawaiian islands. These experienced real estate agents live and work on Oahu, Maui, Kauai and the big island of Hawaii.

More information about Hawaii is available at this link: www.hawaii.gov

Click here to fill out our referral form. We will get back to you as soon as possible with a selected agent in the city of your choice.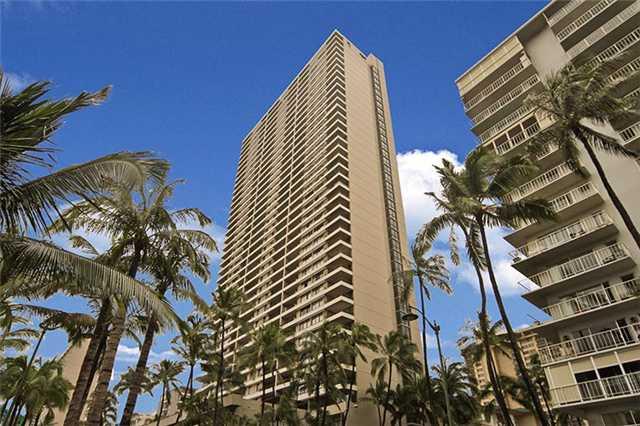 __________________________________________________________________________________________________________________________

Alan Davies REAL ESTATE TEAM - "Friendly Professional Service"

_________________________________________________________________________________________________________________________

Pro-Vts 2011 Concepts .....
Copyright © Alan Davies Real Estate Team. All Rights Reserved.